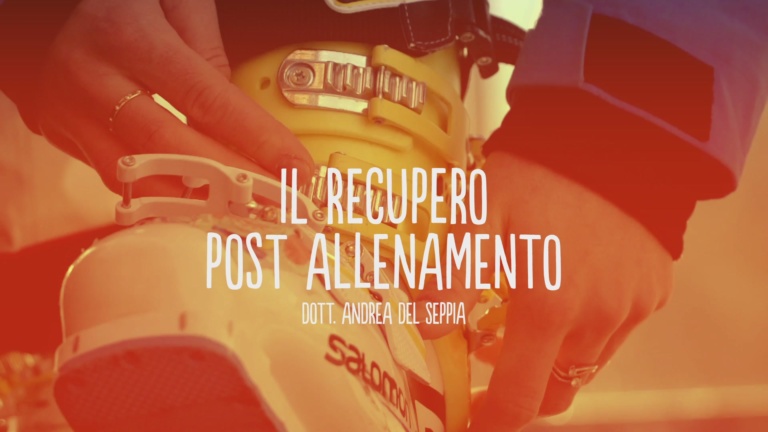 Misura's video with Dr. Andrea Del Seppia
A correct post-sport activity diet aims to give efficiency to the important recovery phase that follows an intense training or competition.
This is certainly one of the key moments in the life of every sportsman, for whom it is essential to optimize recovery times in order to:
Integrate liquids and mineral salts
Recover energy reserves
Regain muscle efficiency
All this should take place AS SOON AS POSSIBLE, preferably within 30 minutes of the end of the physical exercise.
This is the only way to better face the following training session... And what is needed, and which I also recommend to skier Marta Bassino, always very busy in competitions and in training, is the consumption of a food based on sugars with a high glycemic index.
A FRUIT or a VERY SUGAR JUICE
But also a DOLCE, which due to its chemical composition enters the blood more quickly.
And remember that the more the post-physical intake of a simple sugar is delayed, the more the possibility of efficiently recovering lost energy stocks is delayed.