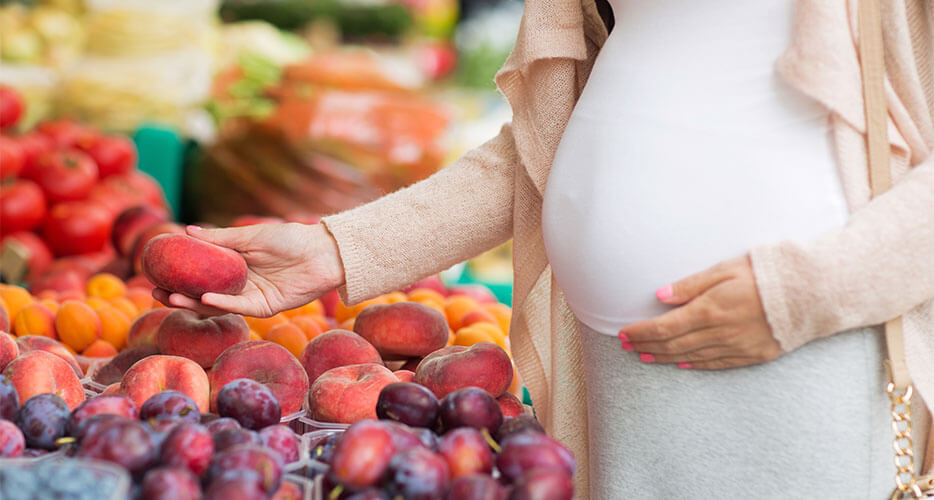 What are the precautions to follow and which foods to choose for the health of the child and the mother?
Misura's interview with Dr. Andrea Del Seppia
Let's talk about the topic with our nutritionist, Dr. Andrea Del Seppia.
Dr. Del Seppia, every stage of pregnancy has different nutritional needs and the diet, with the right intake of nutrients and calories, plays a fundamental role in order to pass a pregnancy safely. What are the precautions to use?
During the first months we recommend a varied diet, of five meals a day, which includes the intake of complex carbohydrates, such as whole grains, indigestible vegetable fibers, which promote weight and blood sugar control (especially in cases of gestational diabetes ), fruits and vegetables, foods with high biological value proteins, monounsaturated fatty acids, and low in saturated fatty acids.
These are the starting points for a correct diet during pregnancy that will then have to be adapted to each single mother in the various phases of this life path, without forgetting the supplements of important micronutrients, such as folic acid, iron and calcium. We also remind you to maintain a constant daily intake of at least 1 and a half liters of water which, in addition to hydrating, is important for the formation of amniotic fluid.
Instead, what foods should be avoided?
During this time, it is important to choose low-calorie foods, with few simple sugars, saturated fats and salt. The latter, for example, can be replaced by herbs, spices, lemon juice or even apple and vinegar, thus reducing the risks of high blood pressure and therefore of gestosis.
It is also important to avoid the consumption of alcohol and spirits that have proved to be harmful to the child's mental development and to take nervine drinks such as coffee, tea and chocolate with caution, preferring decaffeinated and detained drinks.
It would also be better to avoid unpasteurized milks, soft cheeses or semi-soft cheeses with crust or mold (such as brie or gorgonzola) and pates. Attention also to smoked fish, to be consumed immediately after opening, and to reduce fish such as a sword, shark and tuna to weekly, in order to avoid the accumulation of possible pollutants (for example, methylmercury).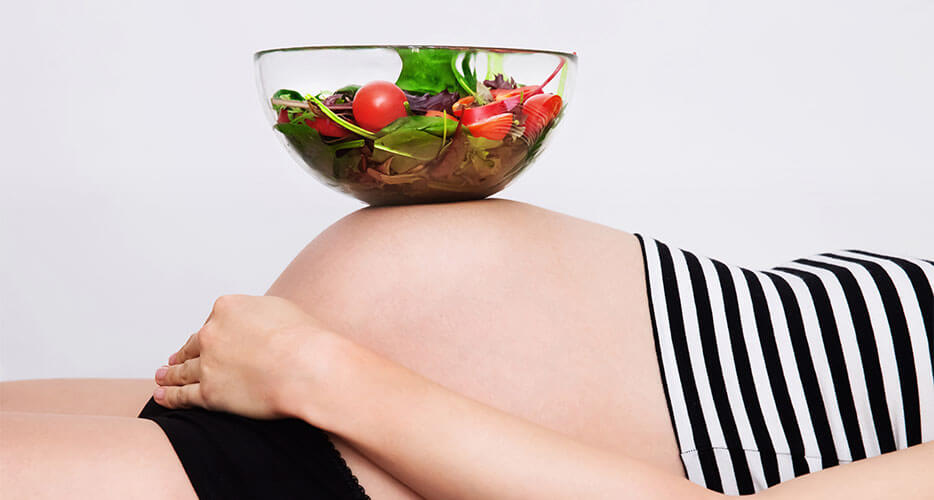 What are the recommendations and tips to follow in the kitchen?
It is advisable to cook the food well, avoiding eating raw or undercooked foods (such as eggs, sushi or carpaccio), always heat the leftovers evenly before taking them, and, when you are away from home, if you are not sure of the hygiene, always order well-cooked dishes. Always eat fresh fruits and vegetables, washing them well before consuming, for example with water and bicarbonate or a solution of sodium hypochlorite, a broad-spectrum anti-microbial agent.
The recommended cooking techniques are boiling, steaming, grilling or grilling and baking. When preparing food it is important to always wash your hands well before and after handling the food (for example the eggshell), being careful to clean all surfaces and tools used and, when possible, avoid using the same tools for preparing different dishes. Respect the expiration dates and the storage instructions on the labels and, if in the meantime, different activities are carried out (for example cleaning the house or gardening), always use gloves.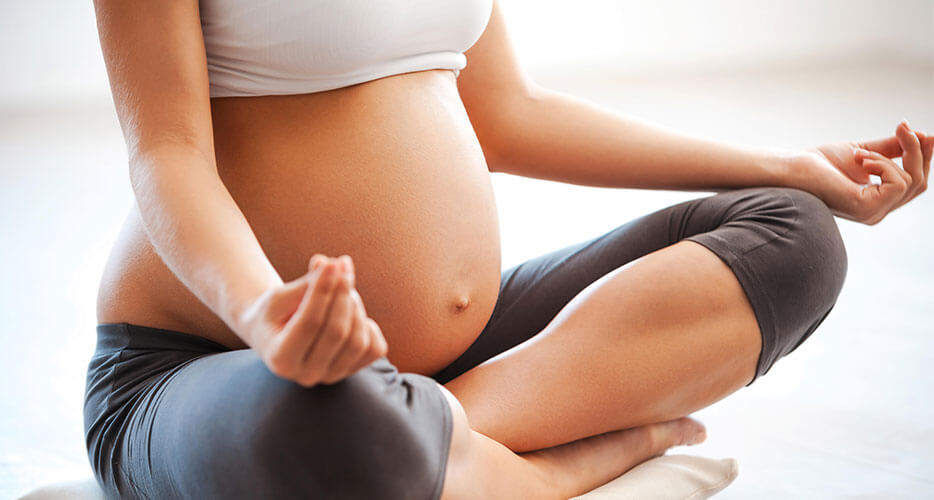 What would you recommend eating in cases where you suffer from nausea?
To reduce problems such as nausea, vomiting or gastroesophageal reflux it is necessary to eliminate fatty foods that can slow down digestion, make healthy snacks, avoid eating late and / or shortly before going to sleep. In general, it is advisable to reduce the intake of liquids during the meal in the event of episodes of persistent nausea and to opt for a solid or semi-solid diet, made of dry and crunchy foods such as crackers, toasted bread, rusks and cornflakes, which can help reduce the feeling of nausea. Furthermore, ginger has proved to be an excellent ally to counteract this problem that affects more than half of pregnant women, especially during the first three months.
A rule not to be forgotten in order to control weight and blood sugar during this period (also favoring bowel regularity), is to keep in constant movement by constantly practicing a gentle exercise.