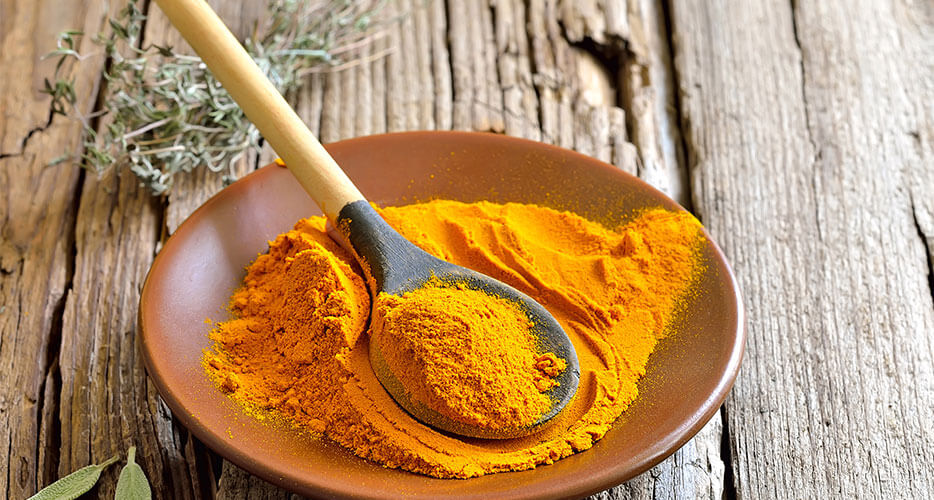 Turmeric, golden spice with oriental charm is ideal to enrich our dishes, both for its color and nutritional characteristics.
Misura's interview with Dr. Andrea Del Seppia
Let's talk about the topic with our nutritionist, Dr. Andrea Del Seppia.
Dr. Del Seppia, what are the origins of this spice?
Turmeric is a herbaceous plant with purple flowers that can reach one meter in height. Its scientific name is Curcuma longa and belongs to the same family as ginger. It is native to south-east Asia and is known in the West because its golden-colored spice is obtained from its rhizome (a particularly swollen root): precisely because of its intense pigmentation it is also called "saffron of indies".
Turmeric spice has long been used in the tradition of Asian countries and as an ingredient - in India it is mixed with other spices in the mixture of "masala" curry - and as a natural remedy; more recently it has also appeared on the western gastronomic and herbalist scene.
What are its nutritional properties?
The first benefit deriving from its habitual use is indirect: flavoring our dishes with turmeric reduces the daily intake of salt. Considering that in the western diet there is an excessive amount of sodium (abundant in salty foods), it is desirable to decrease the amount of salt we add to our dishes and instead use spices and aromatic herbs. Moreover, given that even in the food sector the eye also wants its part, a beautiful colored plate satisfies us more than one with a less exciting aspect, and not only visually!
The supply of turmeric in the daily diet has no influence on the daily energy intake: like all spices, being used in modest quantities, it has a low calorie content (calories are the unit of energy that a food It provides us). However, it has other nutritional properties that do not depend on the calorie content but on other factors such as its strong taste and its content in molecules that are beneficial to our body. It is curious to remember that curcumin (the active substance extracted from the rhizome of the plant), thanks to its intense yellow color, is used as a food coloring of natural origin and its presence is indicated on the label with the initials E100.
Can you describe the health benefits of consuming turmeric?
The health properties of this spice are mainly related to curcumin, a polyphenol that acts as an antioxidant as well as a natural anti-inflammatory.
This phytochemical compound has indeed been shown to reduce oxidative stress and protect us from free radicals (reactive substances that tend to damage our cells). The anti-inflammatory effect is due to the fact that the active ingredient of turmeric blocks some of the systems used by the body's cells to transmit inflammation. Therefore, the consumption of curcumin can be a good support to soothe, at least in part, the consequences of inflammatory processes.
Curcumin has also been studied for its antimicrobial potential, for its effects on metabolism and cholesterol levels.
This phytochemical compound could also be of help to athletes to attenuate, in some respects, muscle tenderness following an intense performance. Although a causal link has not yet been established [EFSA, 2017], curcumin appears to help maintain good joint function. Research has also shown the potential of this substance to help maintain skin health [Vaughn, 2016]. Finally, its antioxidant and anticancer capabilities have been investigated in some laboratory studies with promising results, but to date we do not have reliable and unequivocal data for this prevention or treatment activity on people.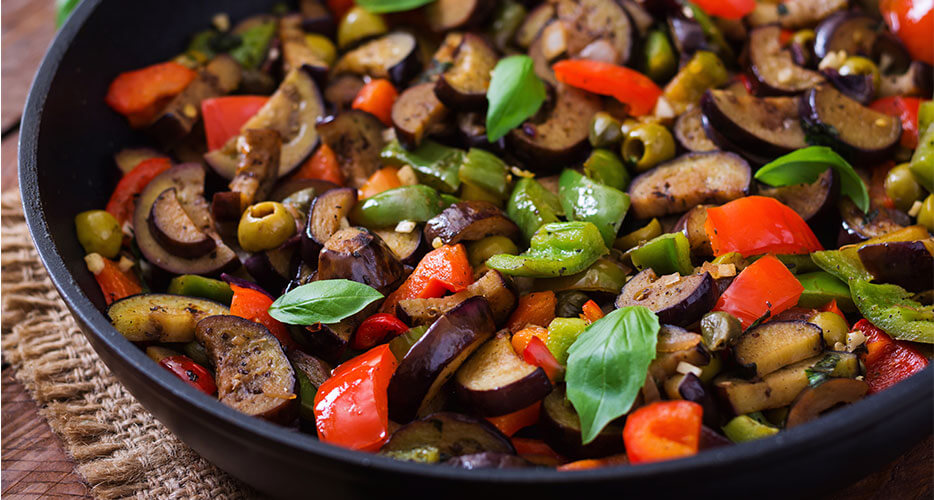 How do you recommend using this spice in the kitchen?
The first advice for the use of turmeric is to always combine it with a small amount of black pepper that increases the bioavailability of curcumin. This powdered spice is excellent for flavoring vegetables: from very fast preparations, such as zucchini sautéed in pan, up to tasty ratatouille of summer vegetables (baked, too!), With which to season a healthy first course based on barley or spelled, ideal also for those who follow a vegan diet.
Turmeric is also strategic to give color to baked potatoes and is delicious with chickpeas and other legumes.
The fresh rhizome can be added to the centrifuged, with the care to grate it using gloves because of its intense pigmentation. The powder can be added to the dough for homemade bread, or, in the curry mixture, it allows us to prepare ethnic dishes, such as the very popular curry chicken.
Finally, we can use turmeric to prepare the traditional golden milk, the so-called "golden milk" of the Ayurvedic tradition: it is a preparation with antioxidant characteristics that is made starting from a creamy teaspoon of turmeric paste added to cow's milk or of vegetable origin with a little honey.
It is an interesting alternative to change the taste and color of your breakfast.

Nutritionist Andrea Del Seppia, practices his profession in renowned medical facilities accredited in the Forlì-Cesena province. He's specialized in human nutrition. He prepares diets for healthy and unhealthy patients with the highest scientific standards. In order to ensure maximum protection of health, he works as a team with the best medical specialists and health professionals. He offers its customers the best customized solutions.

Latest posts by Andrea Del Seppia (see all)